MILITARY SPECIFICS:
Having not yet decided what to do with my life, I joined the US Army after college in 1985. I went through basic and AIT training to become an infantryman at Fort Benning, GA, then went to jump school to become an airborne paratrooper. Desiring to join Special Forces, I requested and received assignment with the 82nd Airborne Division at Fort Bragg, NC. Unfortunately, while I easily passed the qualifying tests, I learned I would have to reenlist to join Special Forces. Having already decided I would not reenlist (while I loved learning new skills, military life held little appeal to me), I instead worked as a mailman, machinegunner (with that combination, it was fortunate I didn't become too disgruntled ;-) ), and personnel clerk for the 82nd Replacement Detachment and later the 4/325 Infantry Training Brigade. I reached Specialist 4 rank within about three months of enlisting, and earned unit certificates of appreciation for highest work performance and physical proficiency while with the Replacement Detachment.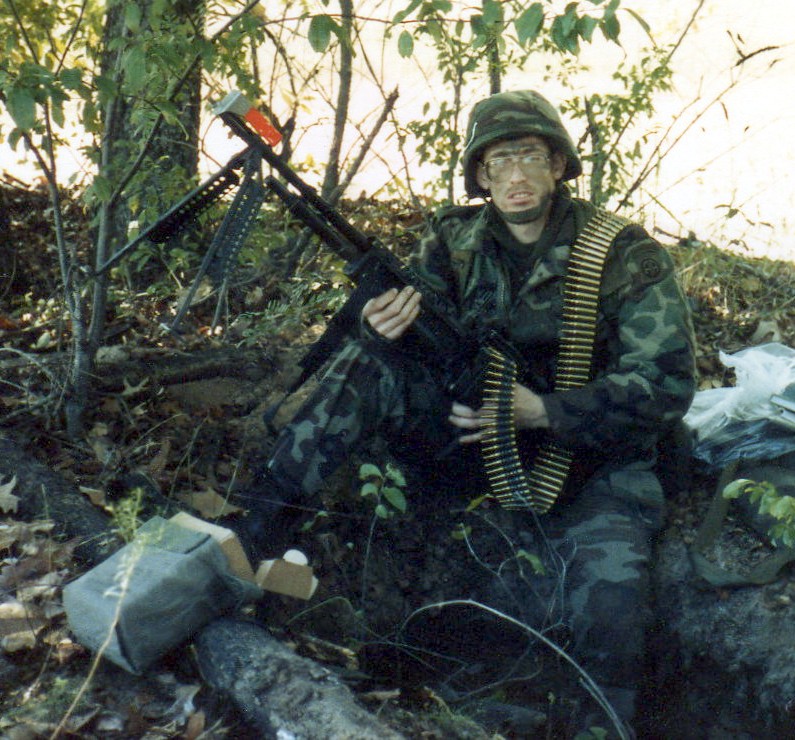 Fully decked out as company machinegunner during war games.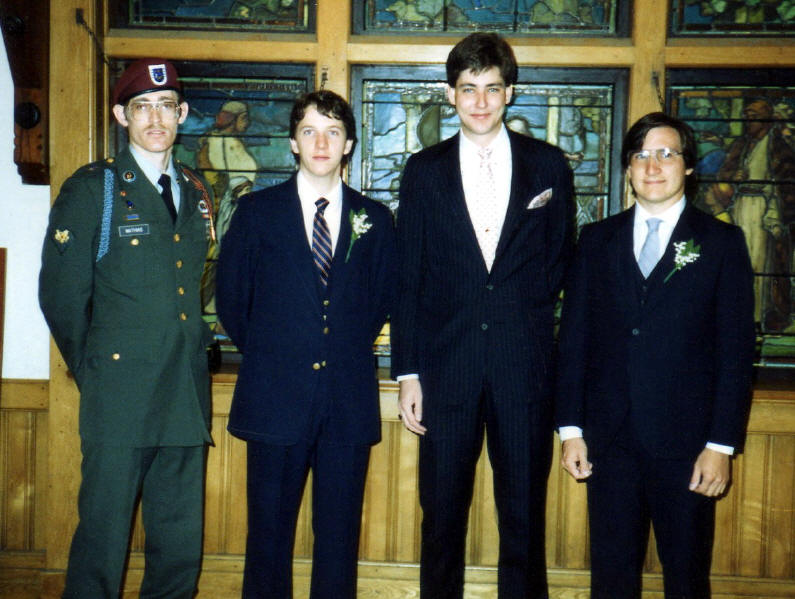 Dress greens uniform with signature airborne maroon beret.
Also shown: Tom Wilson, George Ochoa and Len Lattanzi, at Len's wedding.