MOTORCYCLING SPECIFICS:
I've been riding motorcycles only since late 1997, having started with the Motorcycle Safety Course and a used 1993 Kawasaki Vulcan 750.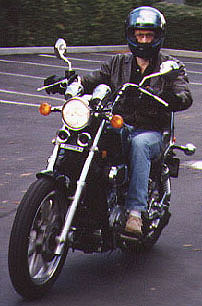 The Bay Area Chapter of Hell's Geeks (with Darrend Brown and Chris Holmes):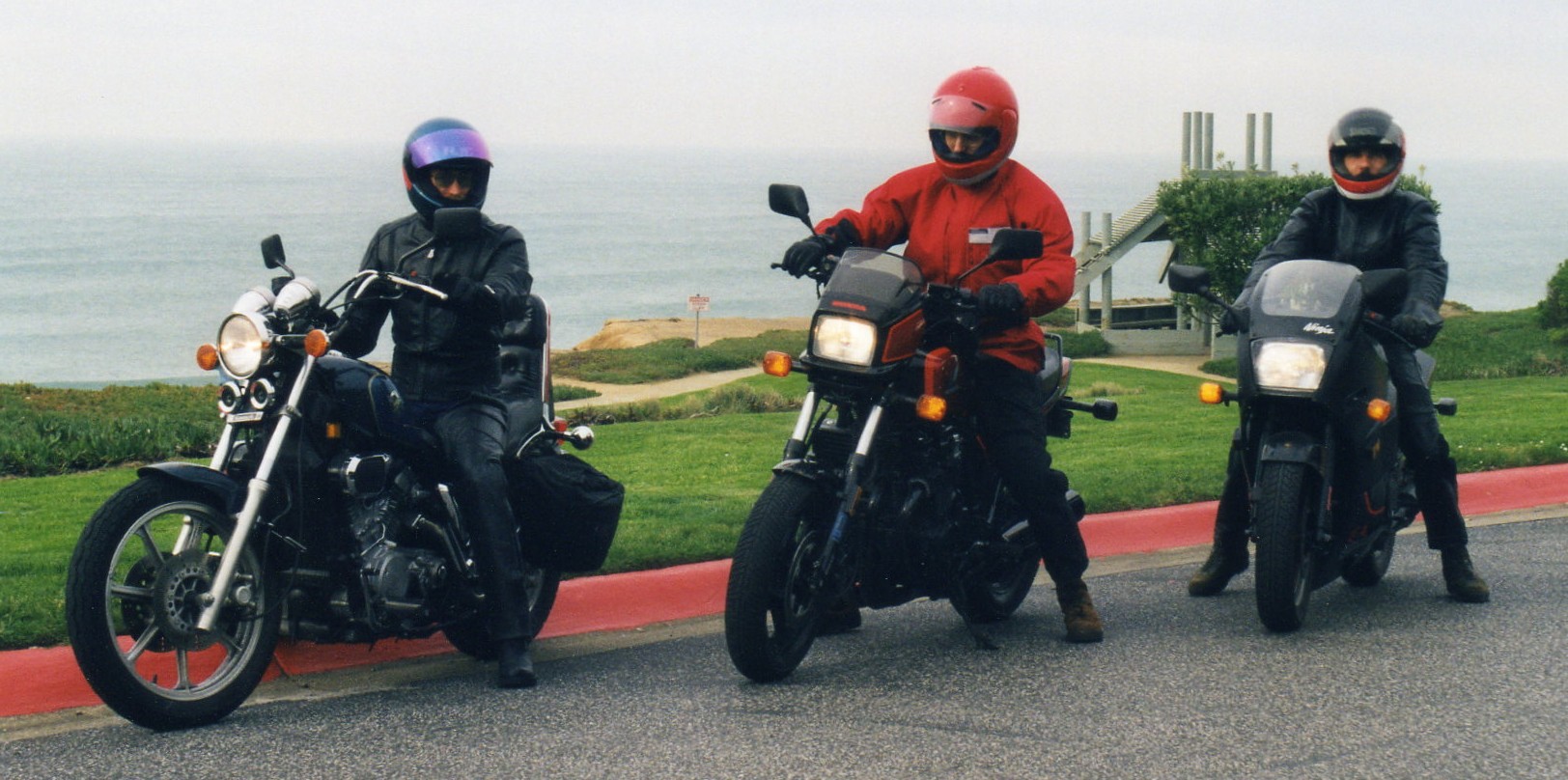 Though at first it seemed huge, the Vulcan rapidly came to feel too small and underpowered for me, and three months later I purchased a new 1997 Suzuki Intruder 1400. Unfortunately, the dealer actually gave me the 1996 model, which lacks a fifth gear, so I returned it the next day. Since they did not have a 1997 Intruder, I instead left with a 1997 Yamaha Virago 1100 Special.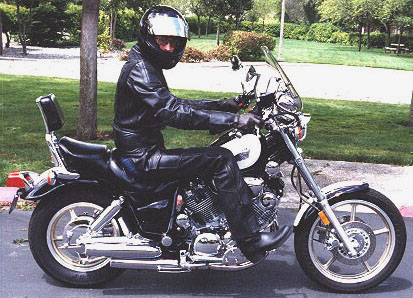 The bike suited me for six months before it, too, felt both too small and underpowered (and stylistically just wrong). I then purchased a black and chrome 1998 Honda Valkyrie GL1500C. Six cylinders, six carburators, 1520cc engine, over 90 horsepower and over 90 foot pounds of torque at the rear wheel, the Valkyrie is a powerful, smooth, comfortable motorcycle, with amazing handling for its size. Gas mileage, however...sucks!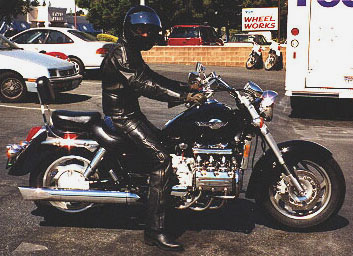 A year and a half later, I had the opportunity to be the owner of the first production supercharger produced for the Valkyrie, and I took the challenge. Unfortunately, being the guinea pig for the Magnacharger supercharger had its down side, and for six months my Valkyrie spent more time in the shop being tuned than it did with me. The installation reduced the Valkyrie to but one carburator, which makes for cold-blooded startups. But now, with the addition of a Dynatek ignition module to smooth out the powerband and raise the rev limiter, the beast pumps out about 130 horsepower and about that many foot pounds of torque at the rear wheel. It takes off like a rocket, yet it delivers its power in a remarkably controlled, civilized fashion. The Valk was my only vehicle for a couple of years, but I've since sold out and bought a cheap "rat cage" backup car for rainy day and extreme temperature commutes.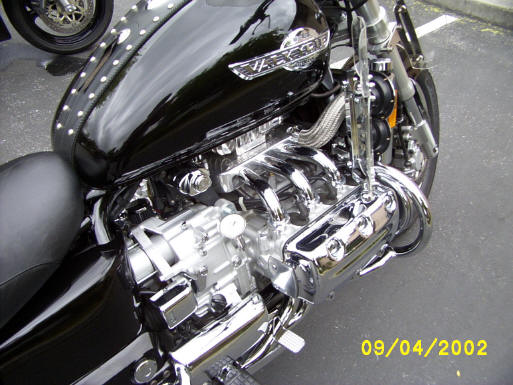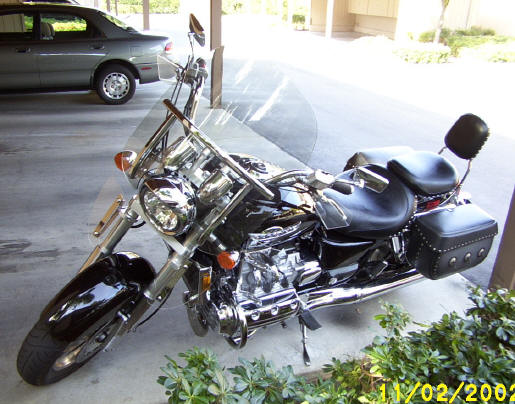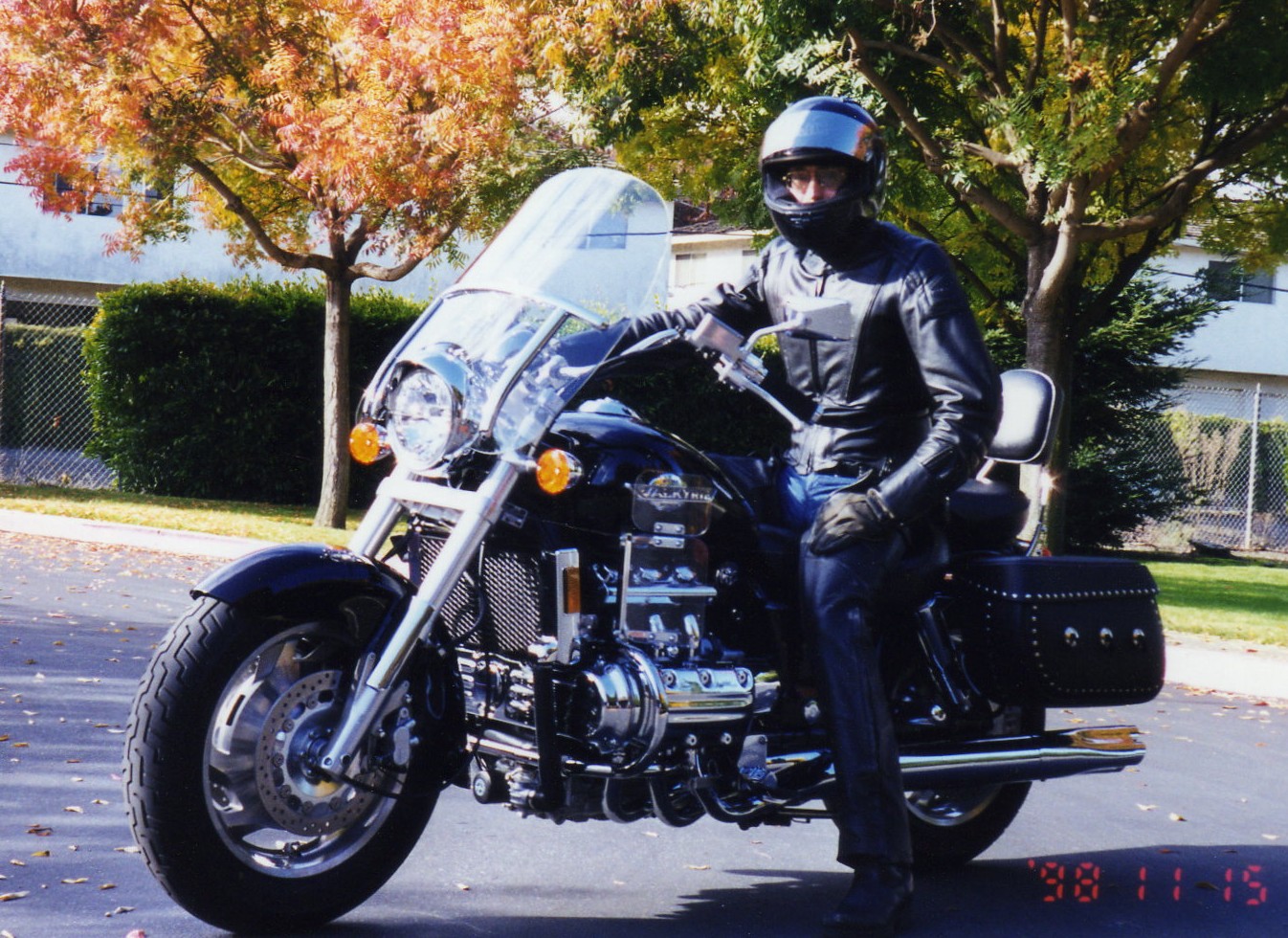 The cold-bloodedness, relatively poor fuel mileage, limited cornering ability and sheer bulk of the Valkyrie eventually turned my interest to sportbikes. Early 2002 I purchased a used but well-maintained with low miles 2000 Honda CBR1100xx Blackbird. It took a while to get my desired modifications, and on its shakedown cruise a friend managed to crash my beautiful new motorcycle! I was...displeased, you could say, but with insurance and another series of excruciating waits, my Blackbird is back in action, better than before with several major upgrades to suspension, brakes and gearing.
Once the top speed holder, the Blackbird is still one of the fastest production bikes made, and it's certainly the smoothest and most reliable of its type. I had it re-geared to lose a little off its top 187 mph speed, but at the noticeable improvement of its performance all the way up to perhaps 165 mph. With 135 rwhp, 81 ft lbs torque, and 200 lbs less weight than my Valkyrie, the Blackbird is quick. Re-geared, I estimate it runs 0-60 mph in under 2.5 seconds and the quarter mile in about 10 seconds. It's not quite as comfortable, tough or imposing as the Valkyrie, but it does its job superbly. (Update: I sold the Valkyrie in September of 2003.)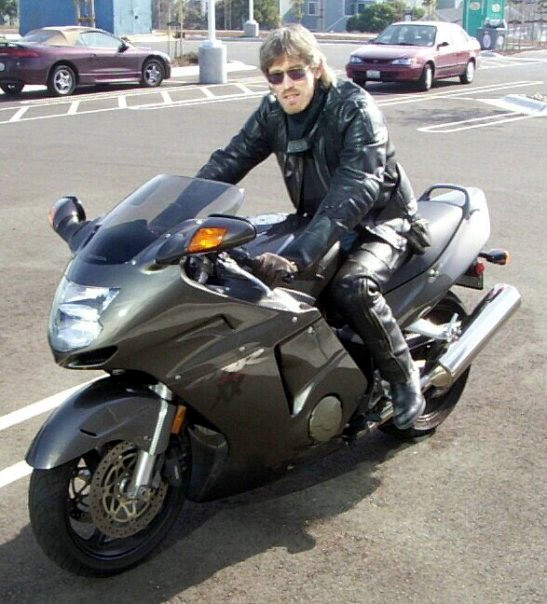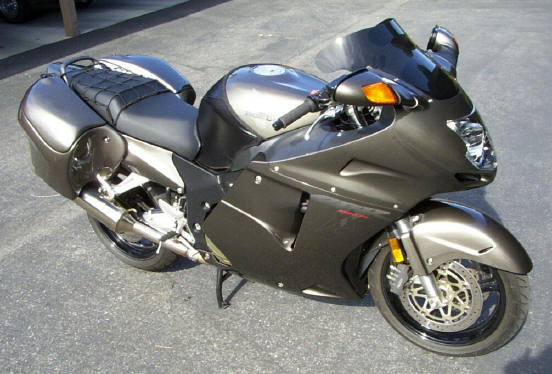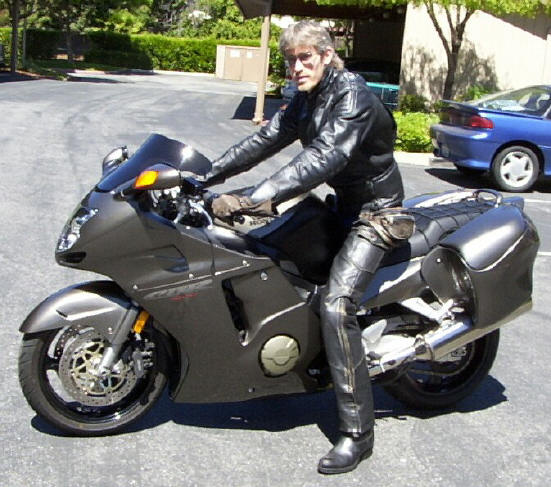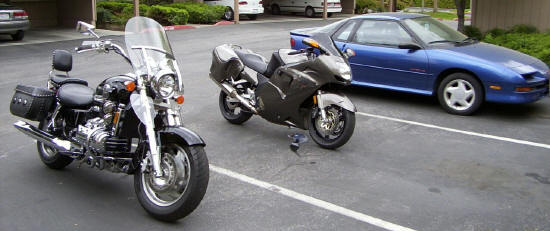 Toward the end of 2011, I dropped my Blackbird at a particularly tricky freeway on-off junction. The bike took cosmetic damage only to the right side, but the insurance company considered it totaled and took the bike. Well, it was either that or pay for the repairs myself. Bastards! So in January 2012 I bought a 2006 Limited Edition Suzuki GSX1300R Hayabusa. I'm not a great fan of pearl white, and the suspension isn't as smooth, nor is the power delivery much different from the Blackbird (despite having 150-160 rwhp, 93-100 ft lbs torque and weighing around 20 lbs less than the Blackbird--it appears my gearing down made the difference), but it's not bad.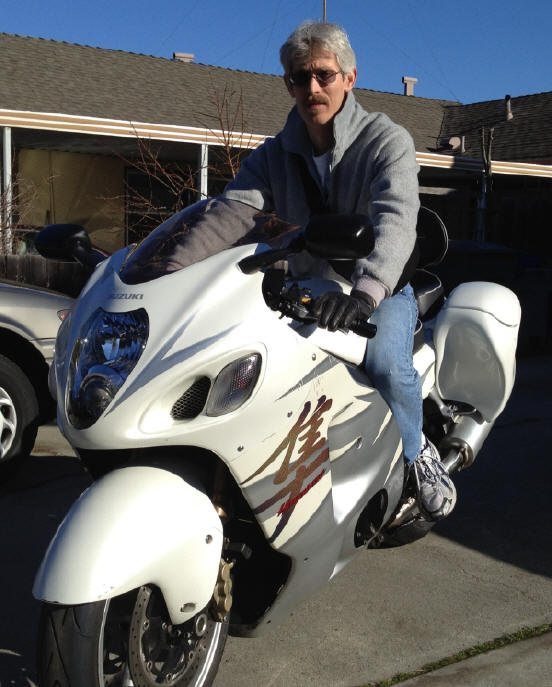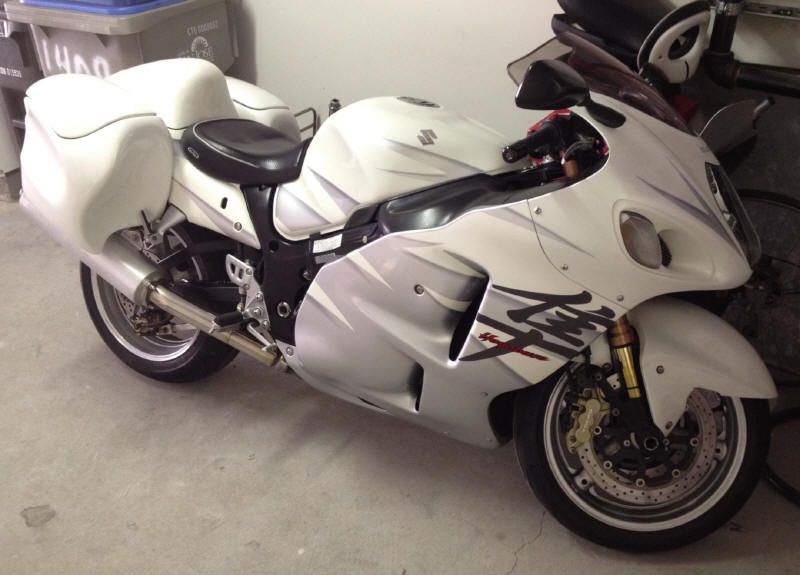 Note: My intended next acquisition, which could very well replace both car and motorcycle, is the Persu V3, whenever it's finally released.