ADDITIONAL PERSONAL SPECIFICS:
I purchased my small (740 sqft) but comfortable condo in Sunnyvale in mid-1997, for the first time expanding beyond the mentality of temporary living quarters. Unlike my stocks at the time, this was a good investment; within three years the property value had doubled. I lived there for 14 years, gradually filling the place with so much furniture, equipment and art that there was no room for anything else. Here are a couple examples of the tight living quarters: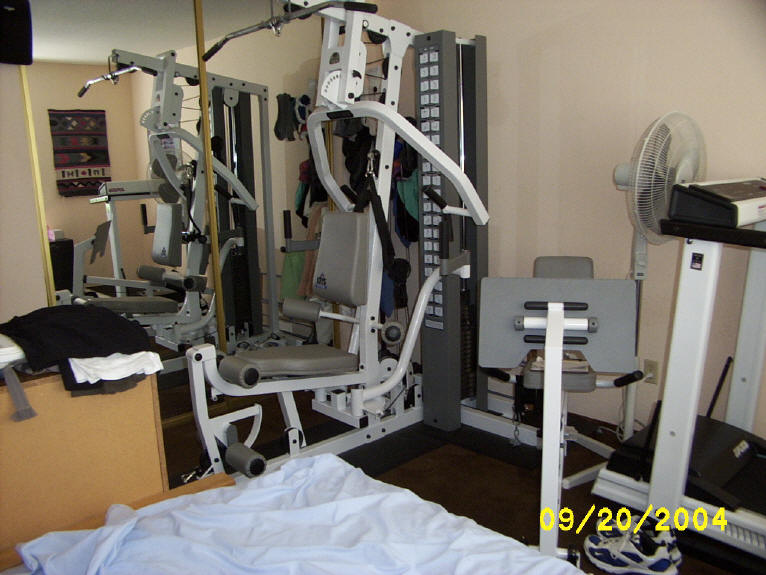 In one small room I fit a full-sized weight machine, treadmill, queen-sized bed, three dressers, two coat racks, a large fan and a TV.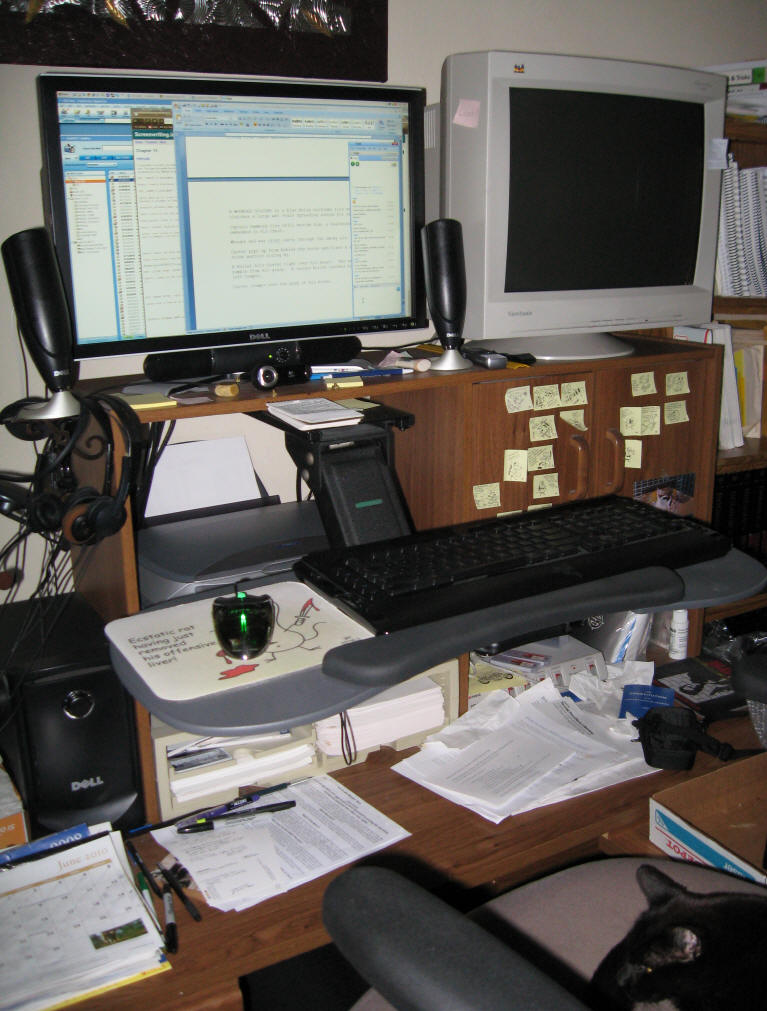 My workstation for many years.

After my father died, I didn't want to leave his interesting and unique furniture in storage, so I decided to move to a bigger (about 1490 sq ft usable space) place. I found one for the right price 20 minutes away in San Jose. Buying a new place and selling my old condo and my father's place took over six months and was not fun, but everything was done in early 2012. See a photo gallery of the place.
I lived in both places with my former S.O., Robin, whom I met as one of my passengers in the Galapagos Islands. We got along surprisingly well (it probably helped that she's married, the relationship was open, and when we argued it was invariably about something as important as when Domino's Pizza delivers, does it actually remove your liver?) before amicably going our separate ways in 2013.
In 2014 I met Judith, a German woman who lived in the US 30 years before meeting me. Tiring of city life and high prices, we moved to a great house in the country (we call the place the Phoenix House since, due to many problems with the seller and selling agent, the sale kept going down in flames and then rising from the ashes). It's more than twice the size of my previous place, but cost only a little more than the selling price of my San Jose condo.
I had two cats (I have to—I'm a writer, after all ;-) ): Pellet Pigweed and Juville Bitch-Cookie. They grew up with two rats, Bagel and Fundt, and later two other rats, Badness and Flüg, who enjoyed intimidating the cats. Believe it or not, they were safe enough to be left unsupervised while frolicking with the cats in the back yard. (The rats eventually died of old age and cancer—not from the cats.)
In 2003, Juville developed a limp in his left rear leg. It turned out to be virulent cancer, and his leg had to be removed. He lost none of his unflappable self-confidence, though. However, he suffered intestinal problems for years, and near the end of 2009, I think, and had to be euthanized. Pellet died in 2103. I still miss him.
Both cats had/have an excess of personality. For instance, Juville, true to his last name, bitched up a storm when picked up, but in the morning was all purrs. He would sit right in front of my face, hoping for a chance to adhere to my forehead like the face-sucking alien from Alien and lick like mad (he had an odd fetish). Pellet, also true to his last name, lusted after food. I trained him to double-meow for his dinner, skitter away from me down the length of the kitchen counter while standing on his hind feet, then I poured water on his food to slow him down (originally this was so Juville could finish his meal in peace). He then proceeded to whack the water cup 20 times before I said he'd done a good job and could go ahead and eat, as seen here:
(I also have this old video of the routine.) Pellet also actually played fetch with fuzzy toys, much like a dog.
In 2014 Judith and I adopted a female kitten, Percow. Cute as a button, but she never warmed up to people. After a year, though, a new family wanted her and so we gave her over. Judith and I then adopted Kevin, a 1 y.o. male cat. A month or two later, we adopted Mousse, an older kitten. Despite the intrusion into Kevin's territory, he almost immediately took a liking to Mousse, and since then they have been fast friends.
I have a stack of journals a meter high, detailing virtually every single day of my life since I turned thirteen. It's proven useful on many an occasion to verify what happened on a specific date, as well as revealing just how much information we forget about our past.
Various pics of Mousse (tuxedo cat) and Kevin (black cat):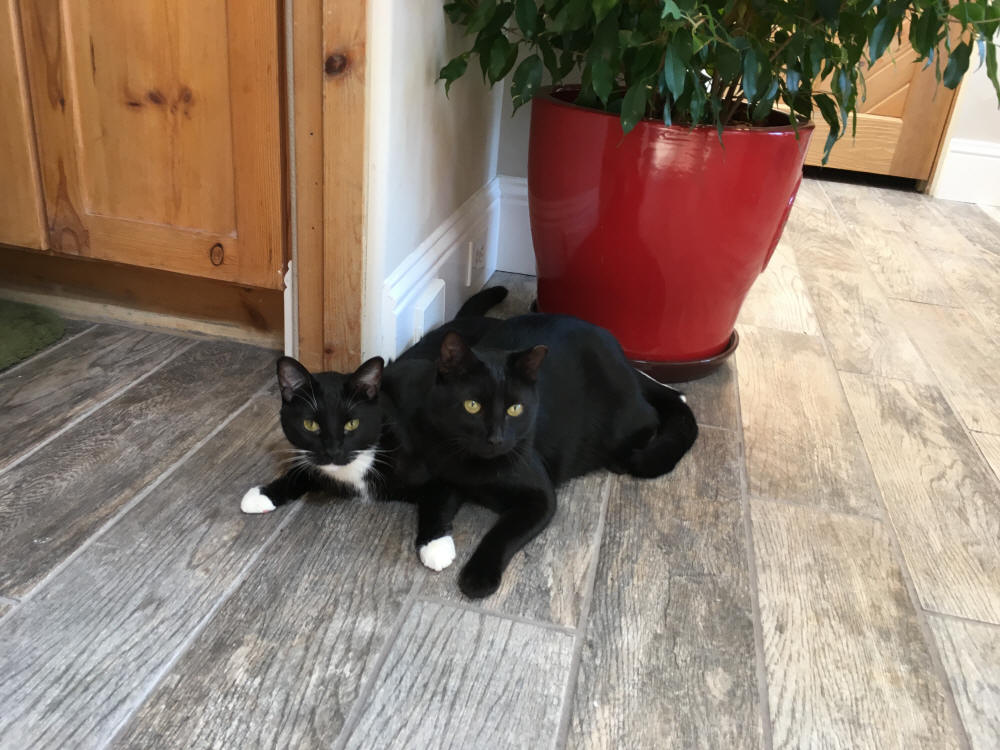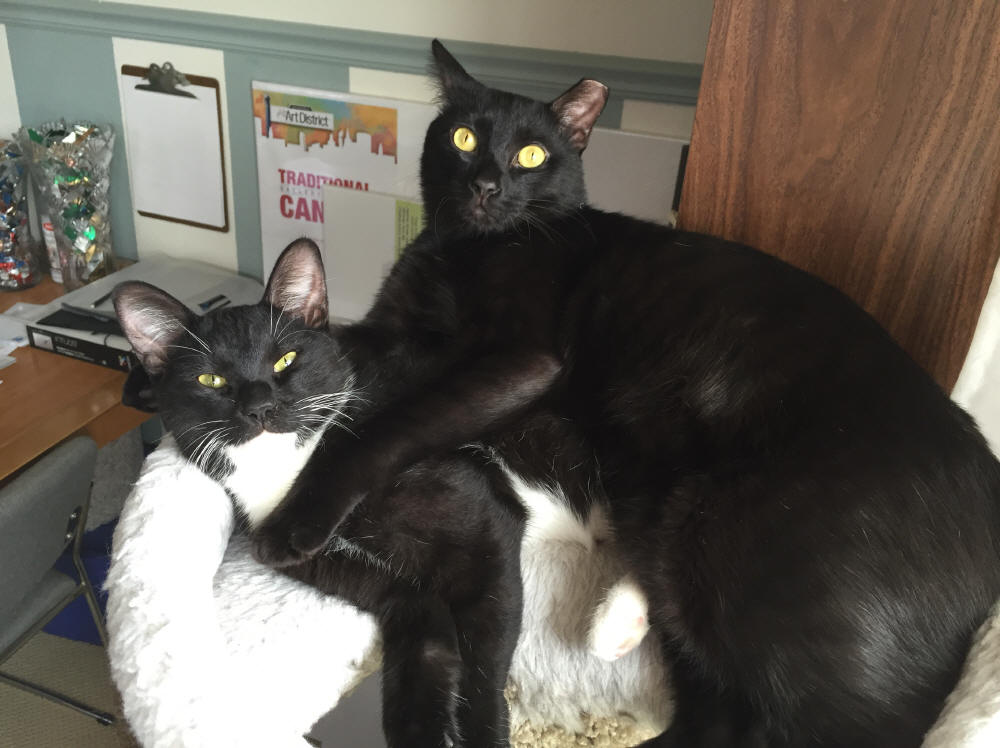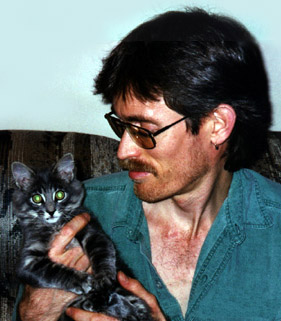 Pellet as a kitten (at heart, he still is) and me.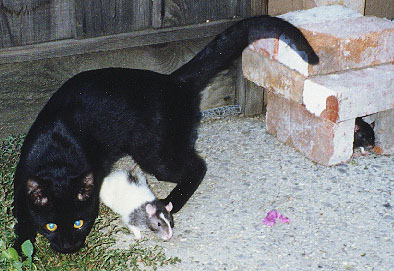 Juville, Bagel and Fundt frolicking in the back yard.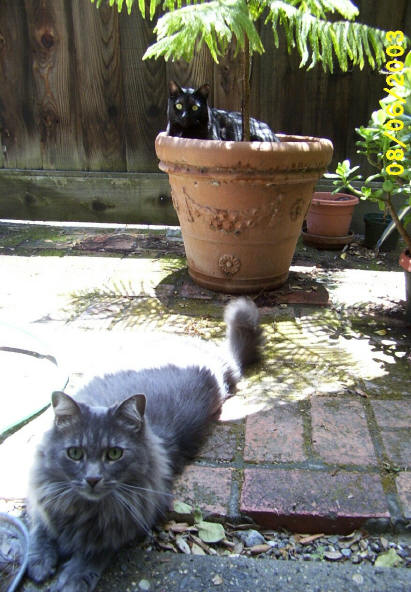 Pellet and Juville, full grown.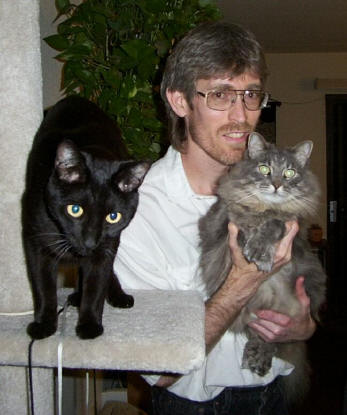 Another. What can I say? I like cats...

.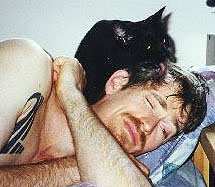 Juville's obsessive and decidedly moist method for trying to wake me up each morning.
Years after no longer being allowed to do so, he still tries....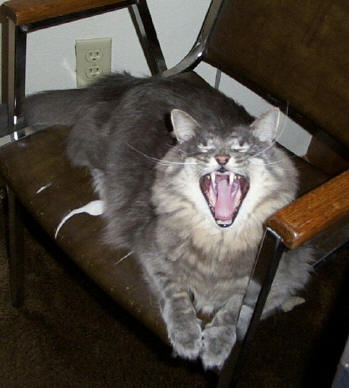 Yawn

.
Underling Noises

.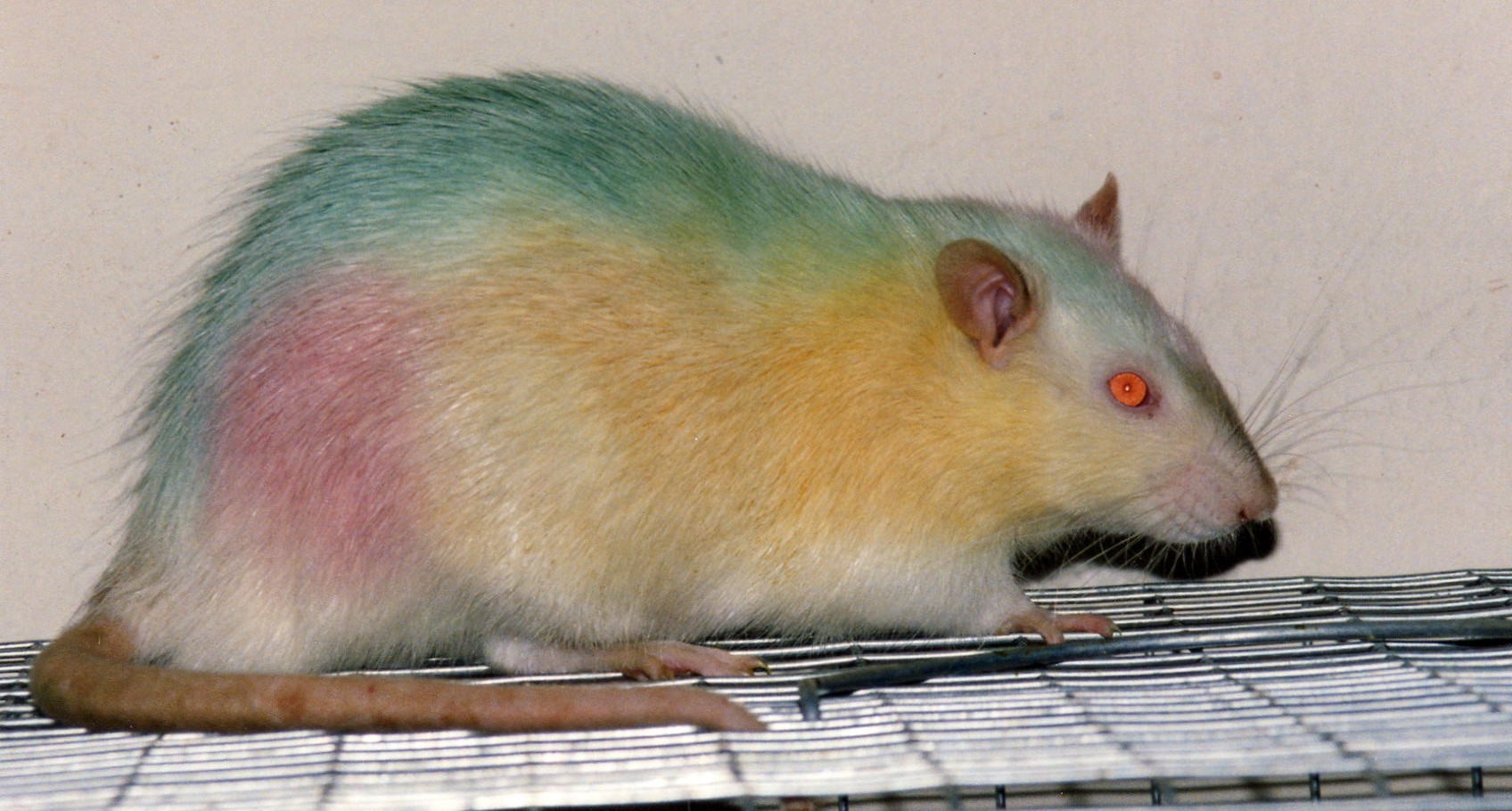 Underling Noises feeling festive.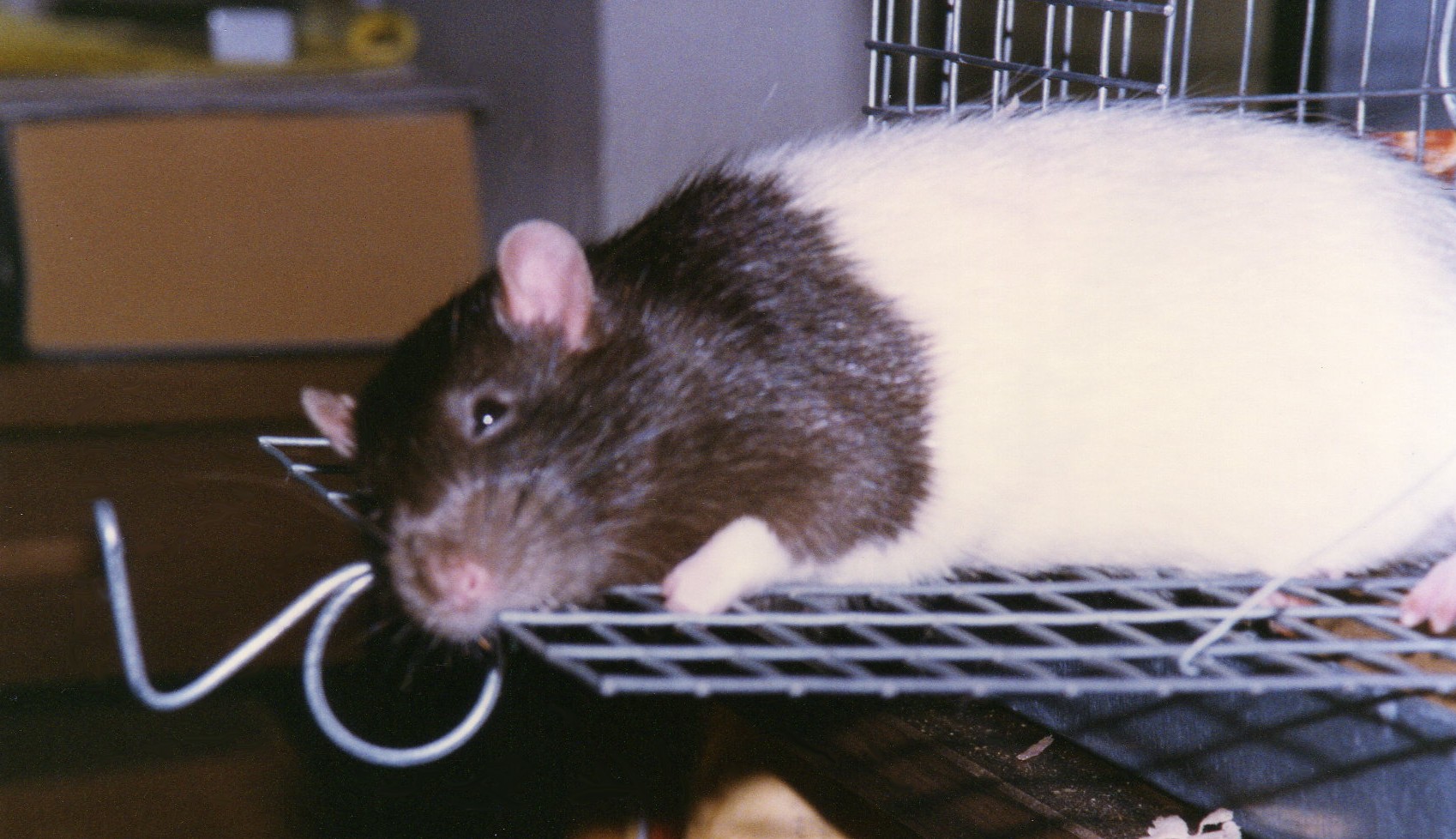 The appropriately-named Rat on a Grill.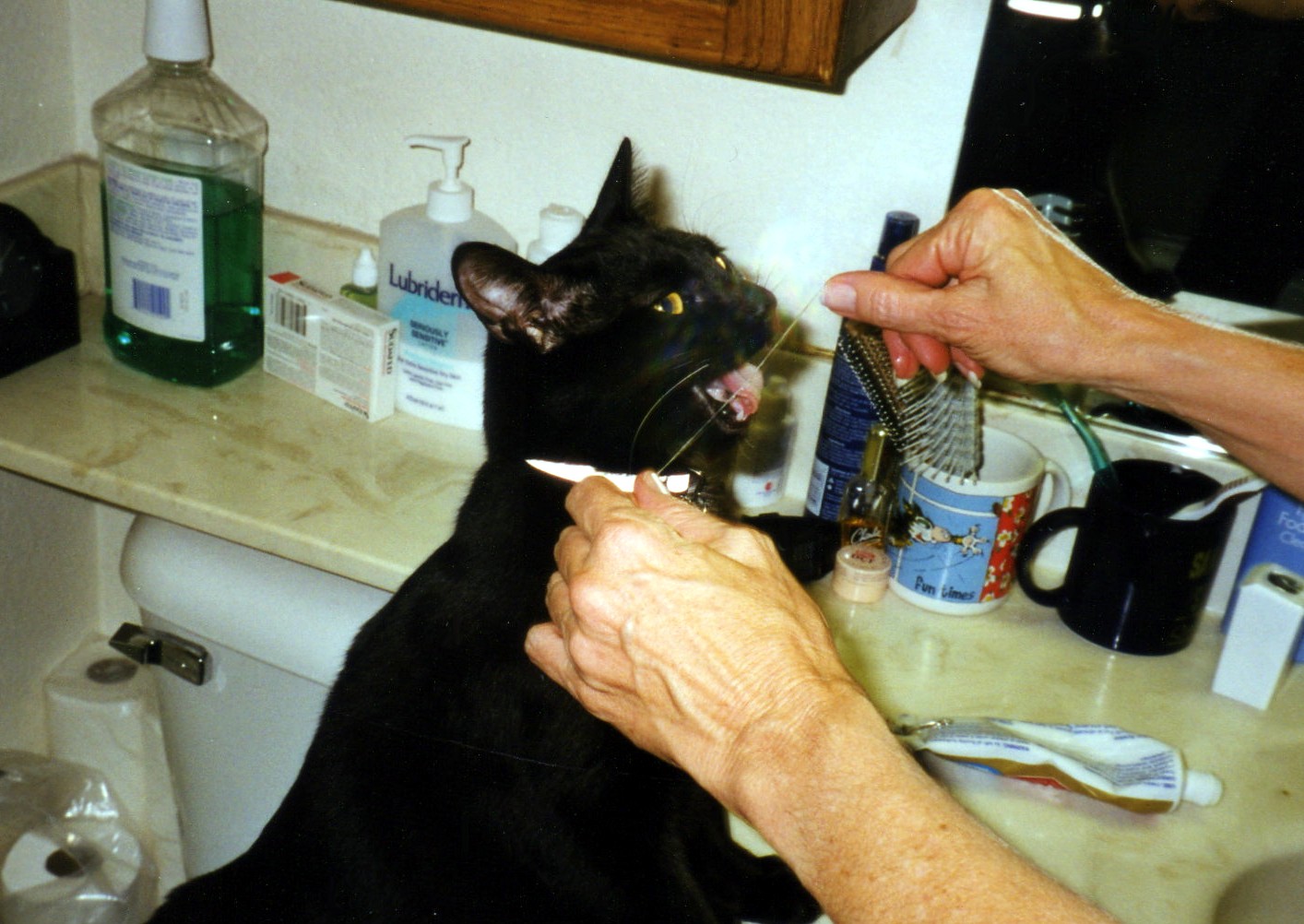 Juville being flossed.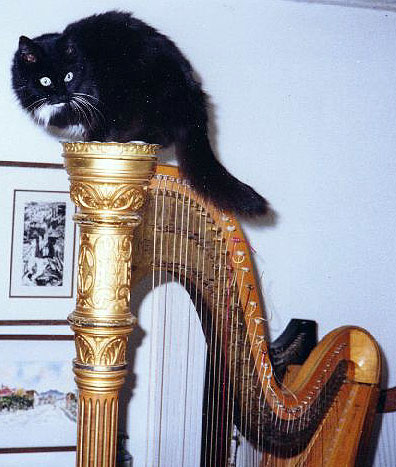 Puma, a wonderful cat I had years ago, shown here just because I like the picture. :-)